Is that so? A modern zen story.
Alex, an intelligent, detailed oriented and calm Computer Programmer was praised by his colleagues for his ability to solve complex problems without getting stressed.
He was working with a Software Development Company and he was so respected that many clients used to put a clause in the contract that the company would get the contract only if Alex is part of the development team.
One day a young and attractive software developer, Lisa joined the company. She was to be the point of contact for the company's biggest client account. What's more, she was hired based on a strong recommendation from the same client.
Few months passed and the client discovered that the software version they received had a business-critical bug. It made the client upset and they asked Lisa about who was responsible for causing the bug. She would not confess initially but after much questioning, at last, she named Alex.
With great anger, the client went to Alex. "Is that so?" was all Alex would say.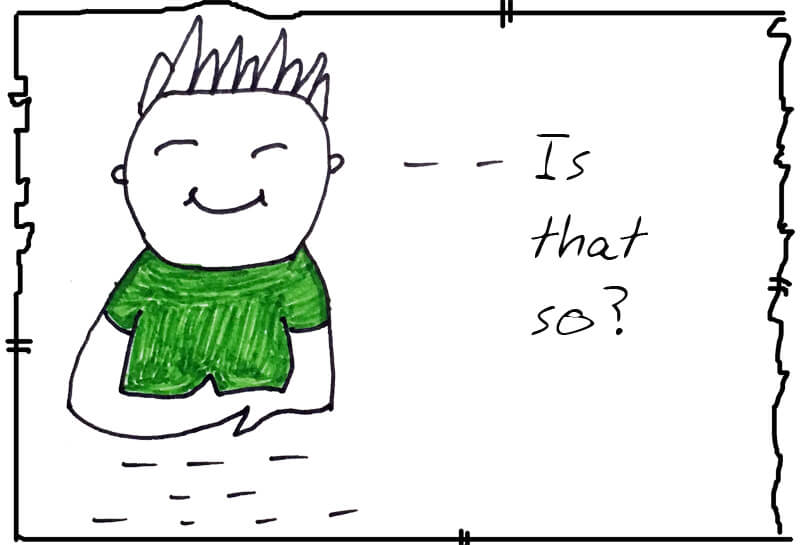 "Now you will need to work on the day and night and fix the critical bug within next 24 hours or your company will lose the contract and also the legal battle." The client demanded.
"Is that so?" Alex said calmly as he accepted to fix the critical bug.
A few months later when Lisa could not stand it longer, she told the client the truth: the real bug was caused by her and not Alex.
The customer went to Alex and asked for his forgiveness, to apologize at length and offer them praise and bonus and express their gratitude.
This time also, Alex was calm and peaceful. All he said was: "Is that so?"
Lesson: Whatever the problem, keep calm and always focus on the solution.
[bctt tweet="Whatever the problem, keep calm and always focus on the solution. #hackyou"]