Ice.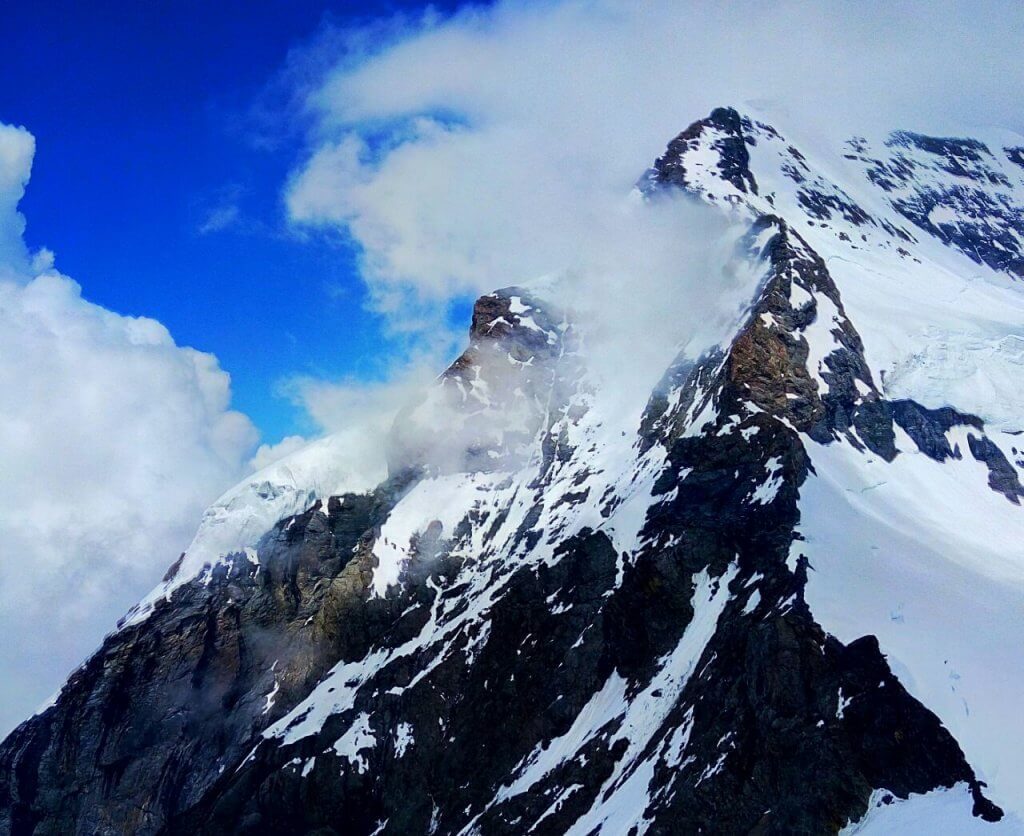 Frozen at the mountaintop.
Searching for her lost love … known as the Sun!
The ice knew that when they will mate, she will lose her whole identity.
When they will mate, she will no longer remain Ice. She will get a new form. A form recognized as Water.
A form that will be fluid, unlike its present form recognized as ice, which is little rigid, little frozen …
The ice knew all of these, yet, her wait for the Sun gets more and more intense.
Will the Sun show up?
No one knows. Not even Ice.
Does even the Sun know about Ice's love for him?
Perhaps. Perhaps not.
But does it matter to anyone except Ice?
Does it even matter to the Sun?
Perhaps. Perhaps not.
But regardless, at the very moment of capture, the Ice was giving a pose to my camera hoping that she will somehow communicate about her wait to the Sun.
But my camera did not even know how to communicate about the Ice's wait to the Sun.
"I'm so Sorry," I heard my camera whispering in the ears of the Ice. "I don't know but I will tell the hands holding me to write about your wait in a language Sun might understand …"
But seems the Sun found it out intuitively and started sending some of its rays for the ice …
Is it, Sun?